PLANNING A PARTY?
Kickstart your evening at Brass Monkey. We set the perfect atmosphere so you and your guest get an intimate start to your party.
CONTACT US
BIRTHDAY, THEME PARTY, RECEPTION, PRIVATE PARTY…
If you are planning a birthday party, bachelor party or other festive occasion, then Brass Monkey is the place for you. In our tropical universe, you have the opportunity to invite your guests to an unforgettable experience.
With room for up to 100 people, we make sure you have a great evening filled with groovy rhythms, hula Lei's and delicious cocktails.
If you want to dine at the party or event, we can offer several menus incl. 2 hour free bar in beer, wine and soda as well as a selection of cocktails. We welcome dinner parties of a minimum of 15 people, and can seat up to 60 people at one time.
Contact us so that we can create a unique evening and experience for you and your guests.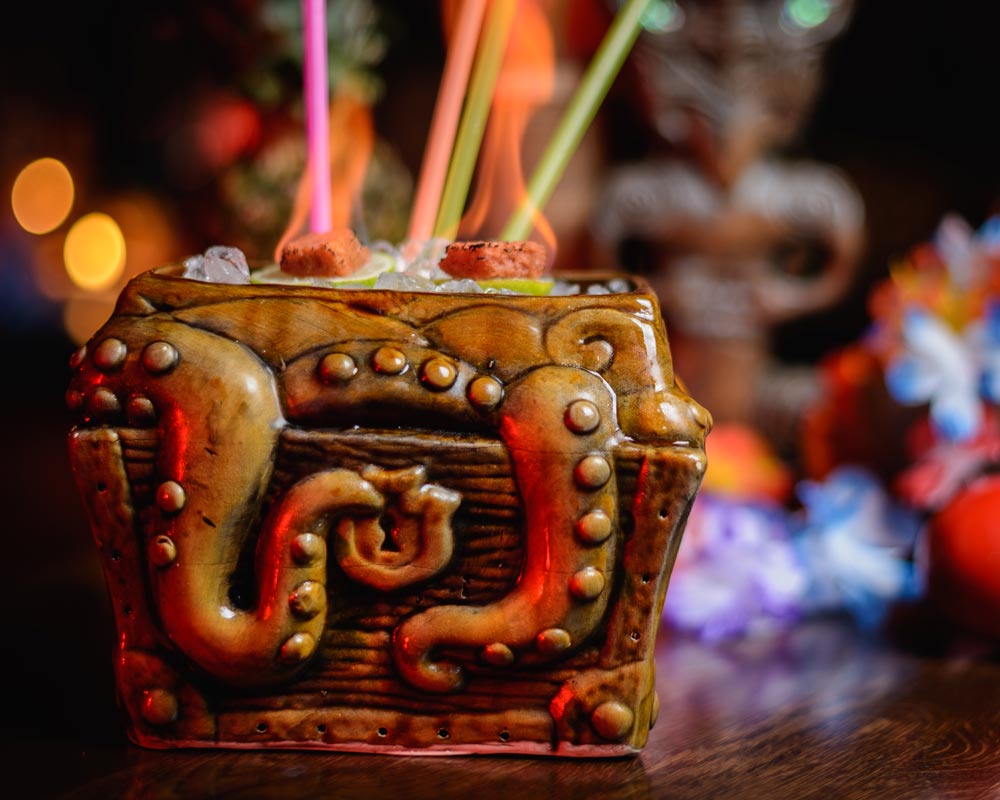 BACHELOR PARTY
With our stand-out concept, we see many bachelor parties come and visit Brass Monkey.
We love it when soon-to-be's come and celebrate before they tie the knot. Let's make your bachelor party unforgettable! Plan your bachelor party with Brass Monkey and enjoy our huge sharing bowls, fire cocktails and unique theme so your bachelor party stands out. Hey, but remember: what happens in Brass Monkey, stays in Brass Monkey.
Ps. Our cocktail classes or rum tasting sessions are a great way to start the party. You can also book a table free of charge for later in the evening if that suits you better, just get in contact and we will make sure your party has everything you need.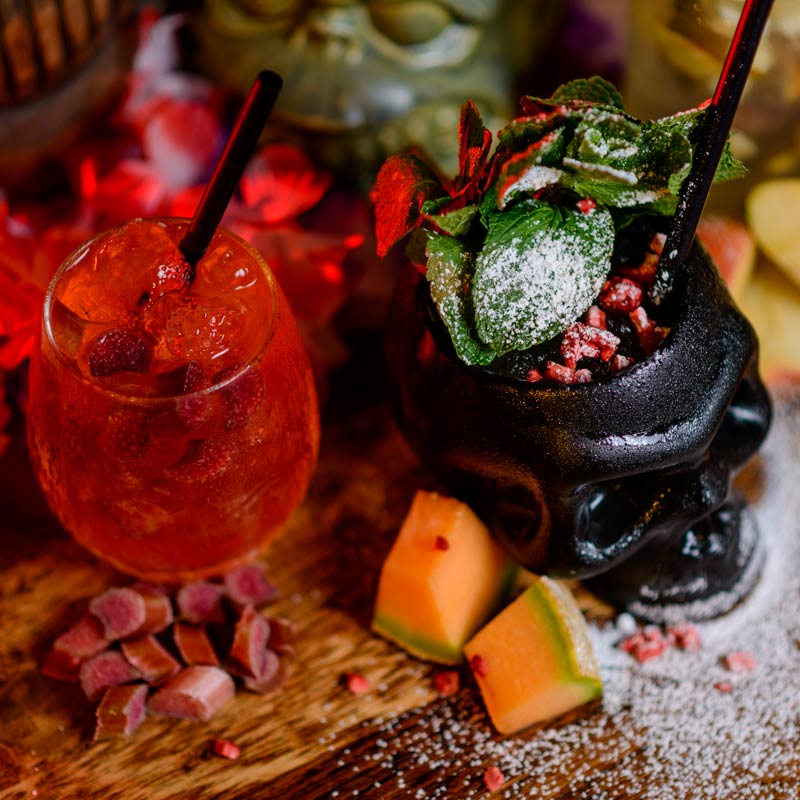 COCKTAIL COURSE & RUM TASTING
Minimum 15 persons
Brass Monkey now offers cocktail classes and tastings for companies, sports teams or private groups.
COCKTAIL COURSE
In a completely private setting you will have the opportunity to learn how to make our delicious cocktails on our cocktail course. Whether it is team building or just the start of a good event, our skilled bartenders will teach you how to properly shake, stir, strain and many other methods, as well as provide participants with knowledge and tricks behind the bar. Impress your friends with some tiki know-how!
RUM TASTING
For our tasting room, you will have the opportunity to taste some of the big names in rum around the world. You will get to know the different processes a rum is going through from start to finish, and their history. A rum tasting session at the Brass Monkey is a great conversation starter, and way to try something a little different at the end of the week.
Contact us to hear more about the program and prices.
THE MUSIC
At Brass Monkey, we are fortunate to have a super team of regular DJs who create an atmosphere of holiday and cosiness with delicious rhythms in our tropical universe.
Our music profile covers a wide range, including everything from soul, funk and disco, to Latin, reggae and the old known classics.