The Music
At Brass Monkey, we are fortunate to have a super team of regular DJs who create an atmosphere of holiday and cosiness with delicious rhythms in our tropical universe.
SEE CALENDAR
MUSIC PROFILE
Our music profile covers a wide range, including everything from soul, funk and disco, to Latin, reggae and the old known classics. From time to time we invite special guests, which can be anything from well-known DJs to local live bands.
All our resident DJ's play vinyl on the turntables. Around midnight the deejays will salute our Tiki Totem, and kick it up a notch. Playing more up-tempo hits and beats. You won't be able to stop shaking at the hips! Especially when the staff reveal our "secret" dance floor.
In addition, most evenings also offer limbo competitions where you can challenge both your friends and our bar staff, who gladly show how experienced they are for limbo. We look forward to seeing if you also master the limbo technique!
Follow either our Facebook page or Instagram profile, where we will keep you updated on what's happening at Brass Monkey.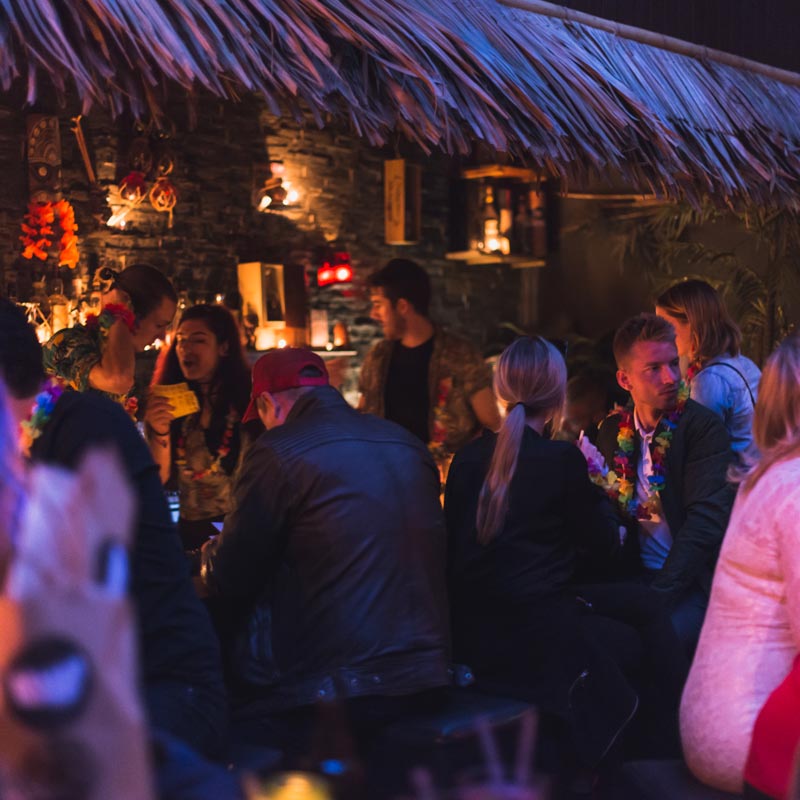 THURSDAY CLUB
The first Thursday of each month we have created our own Thursday club – LATIN PARTY.
Here we invite you to come and party and dance to South American rhythms and reggaeton.
We have special bar prices these nights, hoist the tables and let the happy dancers take over the dancefloor. This is an event where there will be many nationalities together. Mainly Hispanic people, as these events are a gesture to Latin America and the many happy rhythms the continent has given through the ages.
Everything will be played from old to new reggaeton to Spanish inspired pop music.
DROP BY OUR COCTAILBAR ON VESTERBRO
At Enghavevej 31, we are here to provide you with an unforgettable tiki experience. Come take a seat and witness our infamous fire cocktails, authentic tiki atmosphere and laid back vibe. After a night at the Brass Monkey, you'll be dreaming of white sandy beaches along the south Pacific.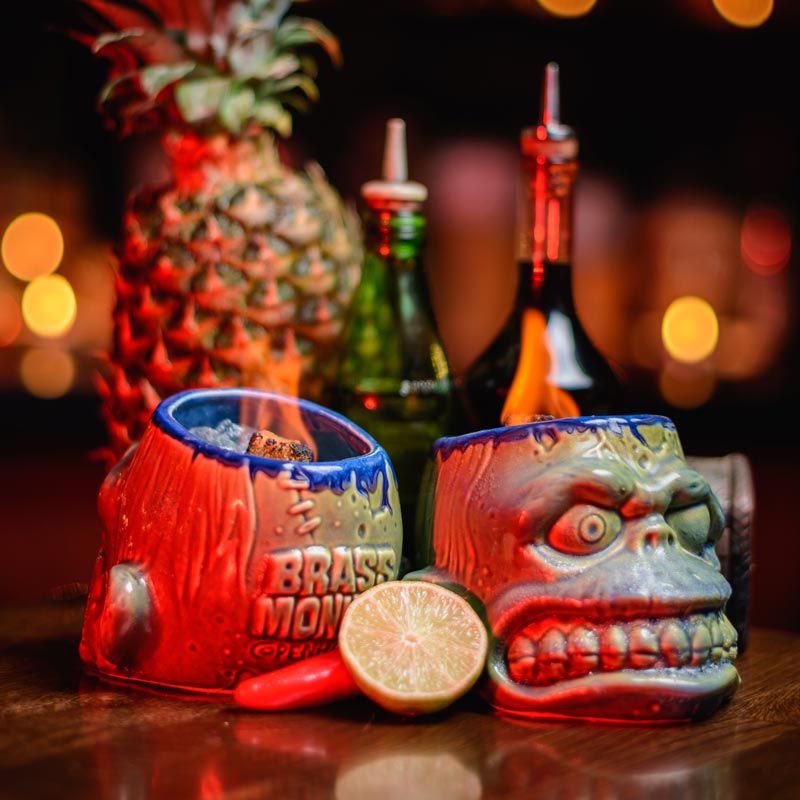 Groups
Kickstart your evening at Brass Monkey. We set the perfect atmosphere so you and your group can get an intimate start to your party. We offer fantastic drinks packages and delicious food.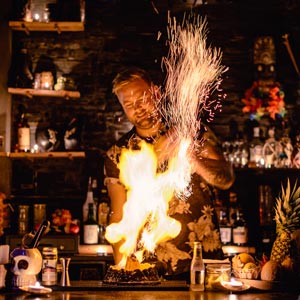 Event for businesses
Kick it up a notch and host your next event at the Brass Monkey. The staff will make sure your team will have an unforgettable experience. See more of what we have to offer.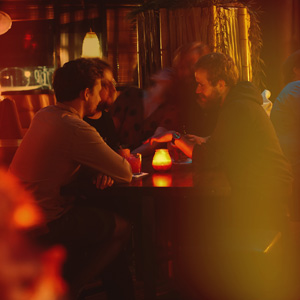 BOOK TABLE
Did you know that you can book a table for you and your friends for FREE? Just send us a message and we will find the best table where you can enjoy your delicious tiki cocktails as a group.