COCKTAILS
At Brass Monkey we make cocktails for every taste! We love the tiki culture, and its passion for all the different fresh and tropical cocktails.
SEE MENU
TIKI-COCKTAILS
At Brass Monkey we offer a wide range of tiki-inspired cocktails from different periods in tiki history. Whether you are into sweet cocktails, sour cocktails or simply high alcohol content, we have something for you.
Psst! Do you know that we make cocktails and bowls with fire
It's no secret that we have a penchant for good quality rum, but should it happen that you are not a fan of rum, then don't worry.
Our bartenders can always shake up some classic cocktails, or simply serve you an ice-cold beer.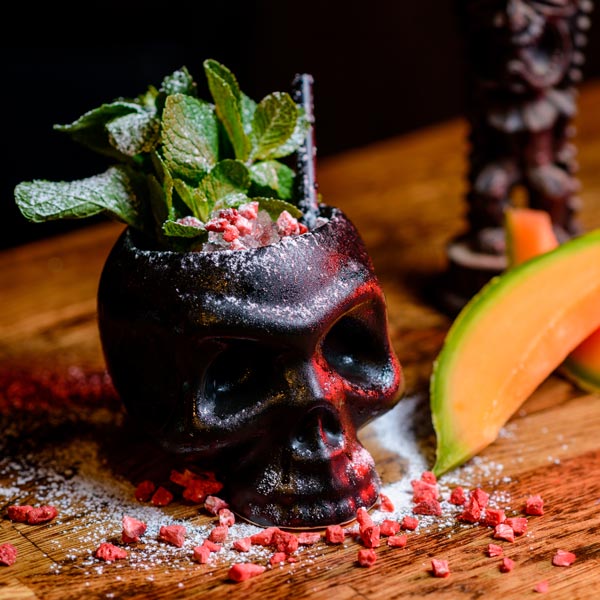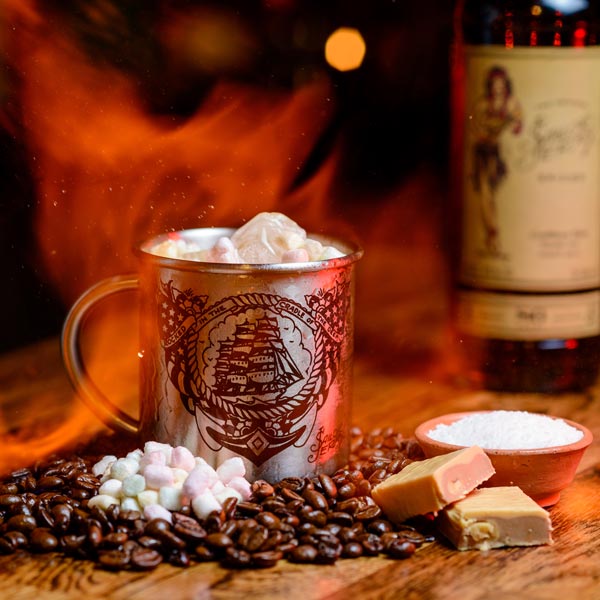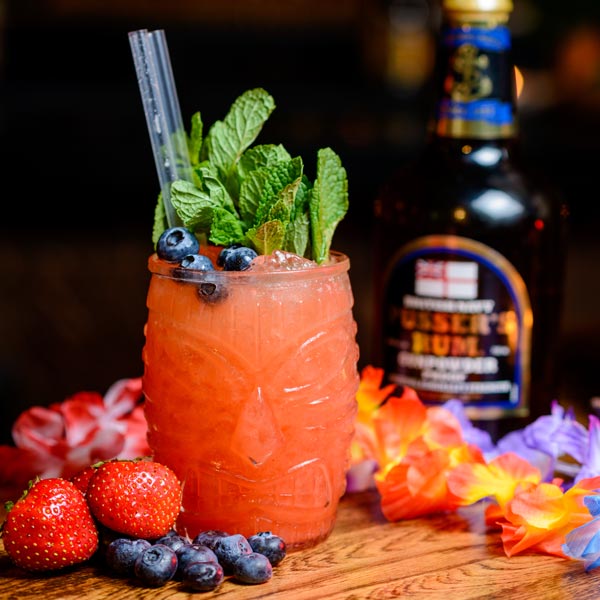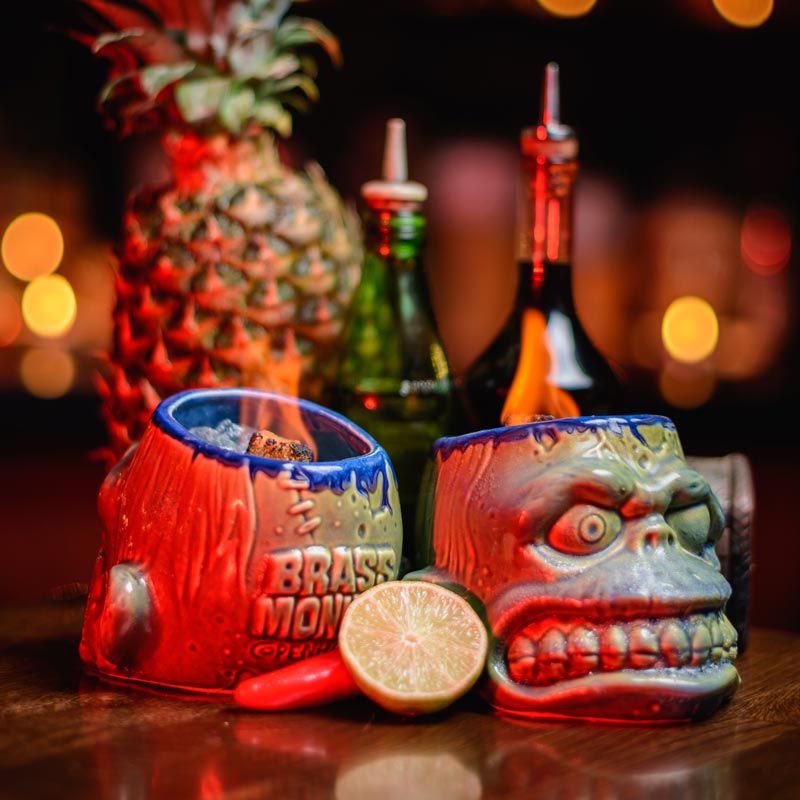 THE ZOMBIE
Legend has it that Donn the Beachcomber originally concocted the Zombie in 1934 to help a hungover customer get through a business meeting. The customer returned several days later to complain that he had been turned into a zombie for his entire trip. Its delicious taste conceals its extremely high alcoholic content! Donn kept the recipe a secret, and we do too.
All you need to know is:
It is fruity, it is fun, and contains a whole lot of rum
VOLCANO
Our infamous volcanos are perfect for two. This sharing bowl was designed with the intention to get the sparks flying!
Made from various rums and a juicy mix of cranberry, lychee and lime,
the Volcano is a favourite among our more regular tiki lovers.
A little hint! – Remember to watch the bartenders when the Volcano goes on fire!
The Volcano is a favorite among regular tiki enthusiasts.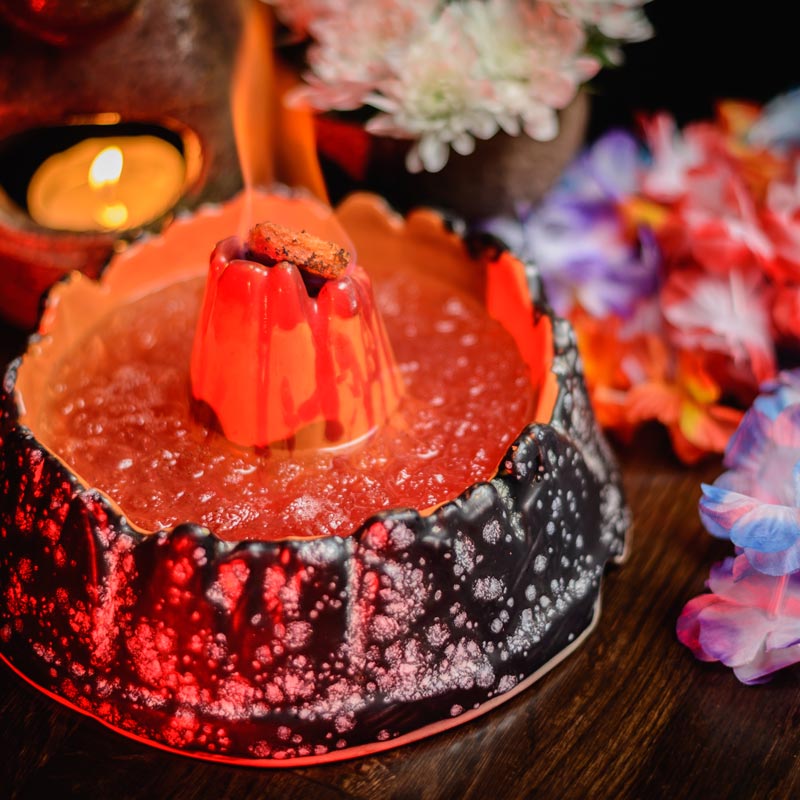 THE MUSIC
At Brass Monkey, we are fortunate to have a super team of regular DJs who create an atmosphere of holiday and cosiness with delicious rhythms in our tropical universe.
Our music profile covers a wide range, including everything from soul, funk and disco, to Latin, reggae and the old known classics.
SIGN UP FOR OUR NEWSLETTER
Sign up for our newsletter and get spoiled with lots of inspiration, competitions, events and news.