COMPANY PARTY?
Is your company looking for the perfect location for the next event, or do you want to give your team an unforgettable experience?
CONTACT US
TEAM BUILDING, FRIDAY BAR, THEME PARTY…
At Brass Monkey we are more than happy to accommodate for after-work drinks, company celebrations, team buildings or get-togethers . At Brass Monkey we make sure that all your employees get a great experience they will never forget.
Cocktails
Organise your next staff party with us and we will take your employees on a Hawaii themed journey so they can truly unwind. Under our starry sky, people can forget about the stressful working week and just sit back and enjoy delicious exotic cocktails in the company of colleagues.
Plus, there is always the opportunity to shake the team together a little more with some team-building activities. One of our cocktail classes, rum tasting sessions, or just some classic Brass Monkey fire cocktails will get the conversation flowing.
Also a little hungry? we also offer delicious tapas dishes from our local business partners.
Contact us for more info so that we can create the settings for a unique evening and experience together.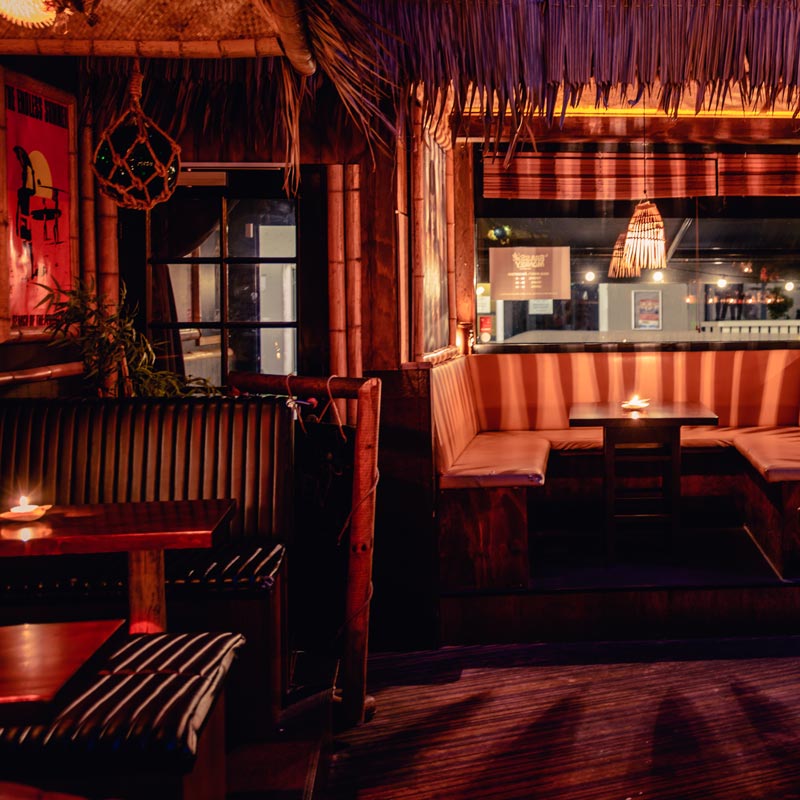 PRESENTATION, CONFERENCE, RELEASE PARTY…
Did you know that it is possible to rent Brass Monkey on weekdays and weekends?
With room for up to 100 people, the Brass Monkey is a great space to host your next company presentation, conference, release party or network mixer. Replace your office or board room with our tropical universe and really give your audience a meeting to remember!
We offer the use of a microphone, sound system, and connection to a large projector, so that the presentation will be professional, but in a fun environment.
If it is of a more musical nature, we have a small stage that can be used for a release party or intimate concert.
With every event, there will be the opportunity to purchase delicious cocktails, beer and sodas. For longer events, we can also offer tapas dishes through our local business partners.
If this sounds like something for you, contact us to learn more.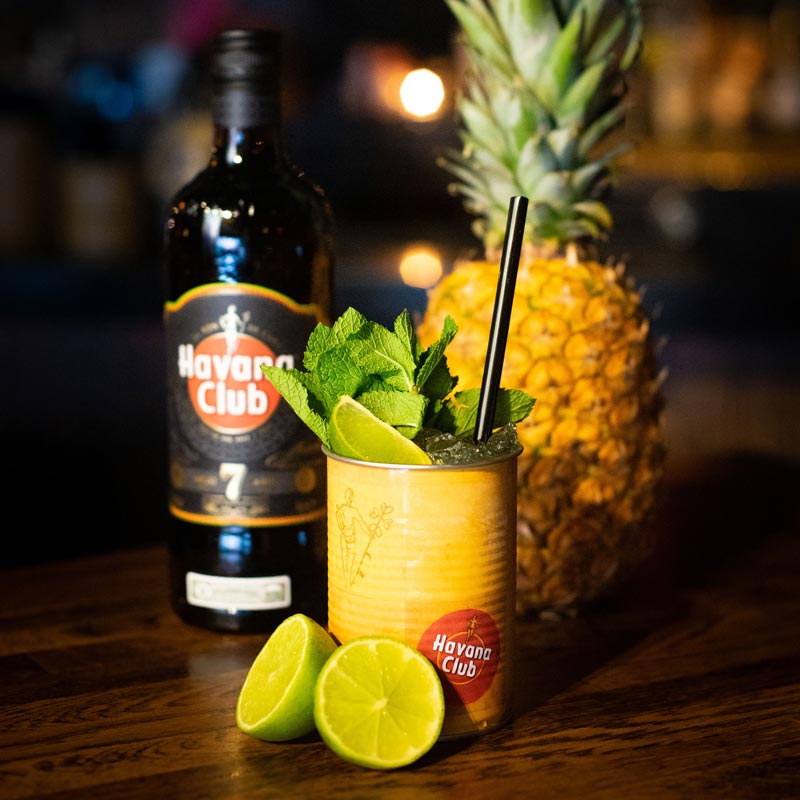 COCKTAIL COURSE & RUM TASTING
Minimum 15 persons
Brass Monkey now offers cocktail classes and tastings for companies, sports teams or private groups.
COCKTAIL COURSE
In completely private setting you will have the opportunity to learn how to make our delicious cocktails on our cocktail course. Whether it is team building or just the start of a good event, our skilled bartenders will teach you how to properly shake, stir, strain and many other methods, as well as provide participants with knowledge and tricks behind the bar. Impress your friends with some tiki know-how!
RUM TASTING
For our tasting room, you will have the opportunity to taste some of the big names in rum around the world. You will get to know the different processes a rum is going through from start to finish, and their history. A rum tasting session at the Brass Monkey is a great conversation starter, and way to try something a little different at the end of the week.
Contact us to hear more about the program and prices.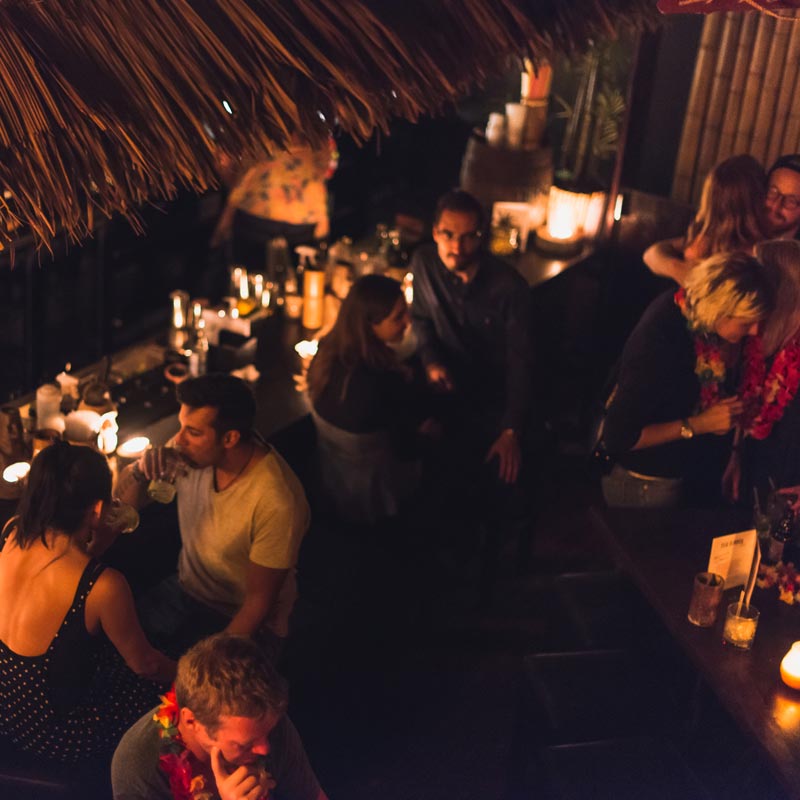 CHRISTMAS PARTY – THE PARTY OF THE YEAR
Book your Christmas dinner at Denmark's leading tiki bar..
Brass Monkey offers the most festive Christmas party of the year. In the best Hawaii style, we have a Christmas party, but with a twist. Excellent Christmas buffet, delicious rhythms all night, cold beers, tropical cocktails with fire, and a crowd ready to party.
Entertainment
We tailor the Christmas party to your wishes, whether with friends, teammates or colleagues. If you have special wishes for food, entertainment or fun Christmas games, we will be happy to accommodate them.
We provide a great and delicious Christmas buffet with everything your hungry Christmas hearts can wish for. Meanwhile, our Hawaii girls make sure your glasses are filled with the taste of liquid Christmas, "the Danish snaps". When the Christmas food is gone and the almond gift is given, we are ready to party until the bright morning.
We welcome dinner parties of a minimum of 15 people, and up to 60 people.
If you want a tropical-themed Christmas Party, book your party at Brass Monkey.